PLAYING THE FIELD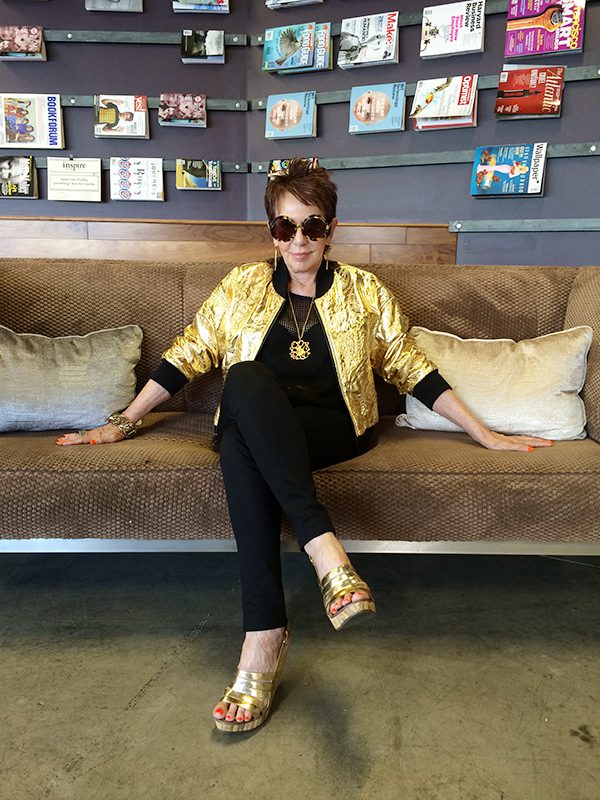 So let's talk about the wide world of senior dating and how the rules may have changed since you last played the game. A lot of us married quite young and probably have not had that much experience dating. So what are the rules? I don't think there are any hard and fast rules you need to consider, but I do think it's wise to take it slowly. The invention of online dating has made it possible to meet a much wider cross section of people than we normally would have the opportunity to connect with in our daily lives. I find that exciting because it opens the door to so many more possibilities than we had before. Having said that, I also think it's incredibly important to take some time to date around and figure out what you're looking for. The best way to do that is to casually date different types of men. There's no rush to settle into a committed relationship, so why not play the field? It's a perfectly acceptable way to date. Yes, I know we aren't spring chickens anymore, but that doesn't mean we have to treat dating like a mad dash to the finish line. The goods are not about to expire, so slow down. Good decisions are never made in haste. Trust me.
So, you are out there playing the field, and on the second or third date, you start to think that you may really like this person. Now what? Should you stop dating others and see where it goes? The answer is an emphatic NO. I know that's not the answer you are looking for, but it's the one that makes the most sense. I'll tell you why. Women are romantics, and we tend to fantasize when we get caught up in a new romance. You have just started dating and it's been a long cold winter, so it is very easy to fall into a comfortable relationship with the first nice guy who is attentive and available. I've done that myself, and it was a mistake. I settled too soon…perhaps if had I kept dating other men as well as the nice guy, I would have met my next real love. If you have fallen madly in love, go for it, but if you simply like the man, stay in the game. This is your life, so don't be in a rush to compromise.
Not so surprisingly, men fall into convenient, comfortable relationships as well, usually because they don't like the dating game and miss having a woman in their lives. So they settle for something easy and nice, rather than playing the field and waiting to find a partner that truly fits. I don't subscribe to that game plan. I think a mature relationship should have more to offer than mere convenience and comfortable companionship. So don't rush it because you think that you have to settle. You don't. It's never too late to fall in love again. Wouldn't it be wonderful to have your heart beat faster when he walks into the room and to feel that desire again? Lust is not reserved exclusively for the young, so if you don't give up on it, the chances are, it won't give up on you! It's certainly worth searching for at least. So take your time, play the field, and keep your options open until you get to know someone well enough to determine that they're Mr. Right, and that they return the sentiment. Sometimes it takes a little patience for the stars to align. Women aren't known for patience, but if you only exercise one skill while out there dating, exercise some patience. That's the key to the whole shebang.
~ Dorrie
Senior Style Bible
10 responses to "PLAYING THE FIELD"