OSTEOPOROSIS, DIET AND NUTRITION: HOW I MAKE HEALTHY CHOICES DURING A PANDEMIC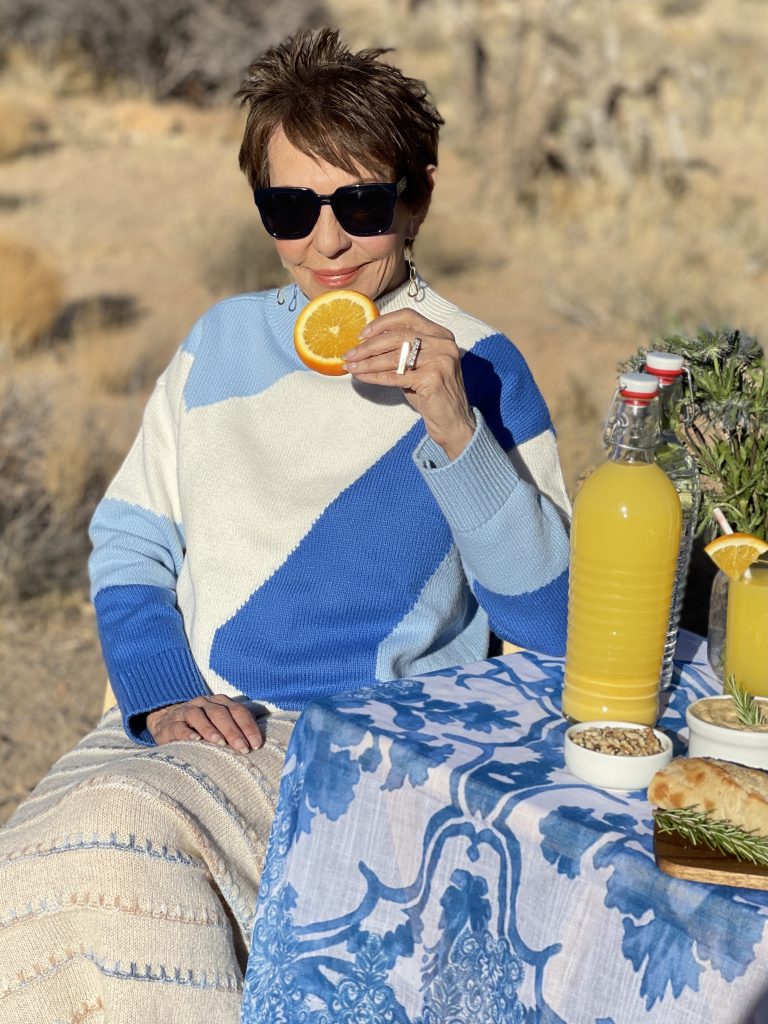 This post is part of a paid collaboration between myself and Amgen. The content reflects my own personal opinions.
It seems as though everyone is comfort eating these days. Clearly the pandemic has changed us, especially our relationship to food. Even those of us who were committed to healthy eating during normal times seem to have fallen off the wagon into an abyss of ice cream and chocolate-covered donuts. Comfort eating hasn't just taken a physical toll, but a psychological one as well. When we eat poorly, we often spend an inordinate amount of time afterwards silently berating ourselves for not taking better care of our bodies. For some of us, it's a daily struggle to find a delicate balance between eating what we love and eating well.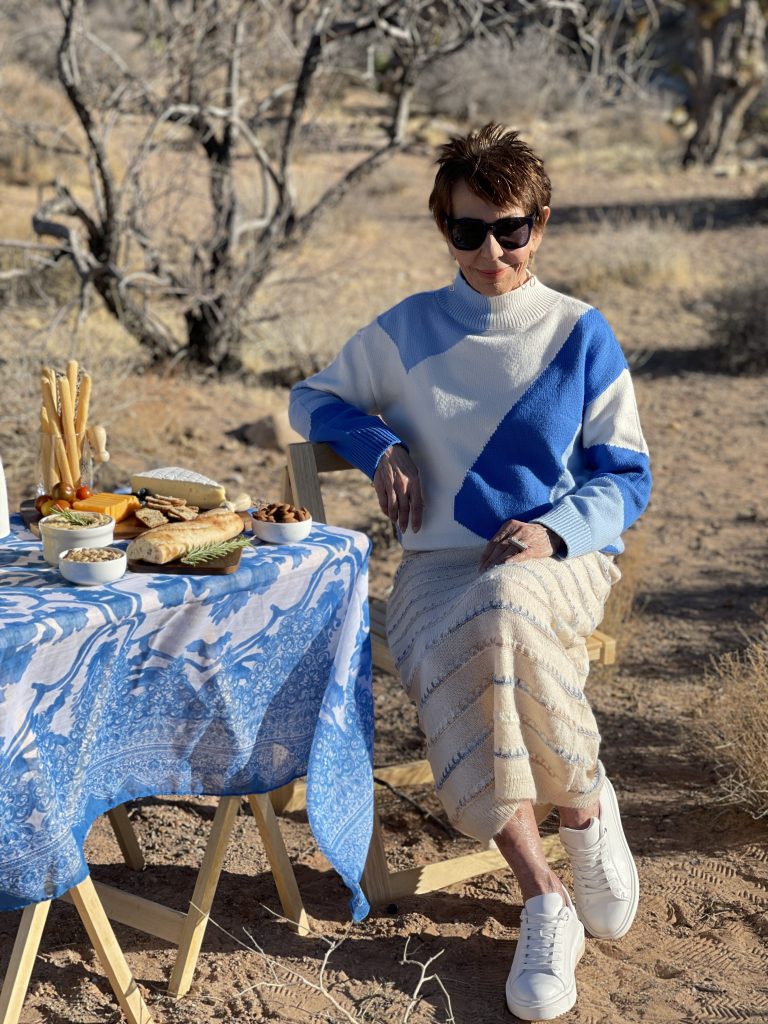 Let's face it, many women have a complicated relationship with food. We view it as friend and foe. We recognize that eating a well-balanced diet is essential to maintaining good health, yet we often fail to nourish our bodies properly, especially in times of stress. Instead, we turn to unhealthy food for comfort, then to trendy, fad diets to take off the unwanted pounds. It's an endless cycle that, for many of us, lasts a lifetime. For many women, our complicated relationship with food really seems to be rearing its ugly head right now.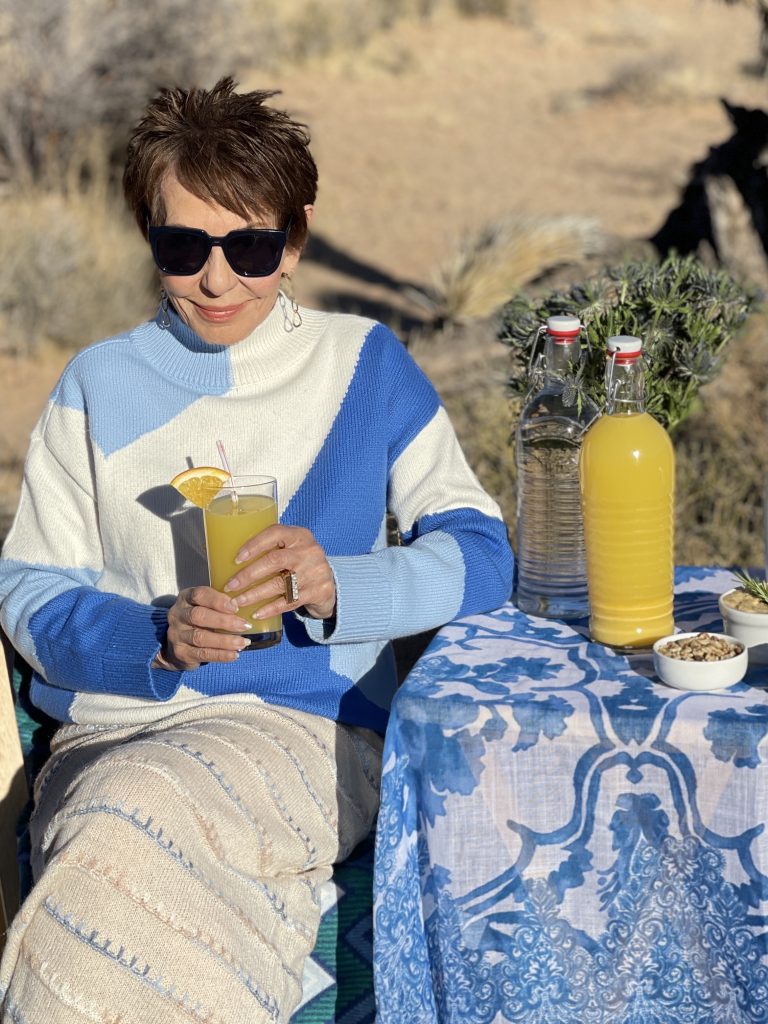 As a professional model, I have gone through endless periods of binge eating and excessive dieting. I spent decades eating poorly in an effort to maintain a slim figure. The end result was that I was excessively thin, starving my body of nutrients my bones needed, which is one of the risk factors I had for osteoporosis.1,2 I've previously shared my osteoporosis journey on my blog, as well as how I've been managing it during the pandemic. During National Nutrition Month that has taken place throughout March, I want to shed extra light on how important nutrition is to maintaining strong bones.3
Osteoporosis is a bone disease that occurs when the body loses too much bone, makes too little bone, or both.4 An unhealthy diet can lead to deficiencies in calcium and vitamin D which are risk factors for osteoporosis.1,2 While we all know that good nutrition is key to maintaining our health and an ideal weight, there are many reasons that women fail to nurture their bodies and remain in a cycle of unhealthy eating. It's not just what we eat, but how we are being taught to interact with food on a daily basis.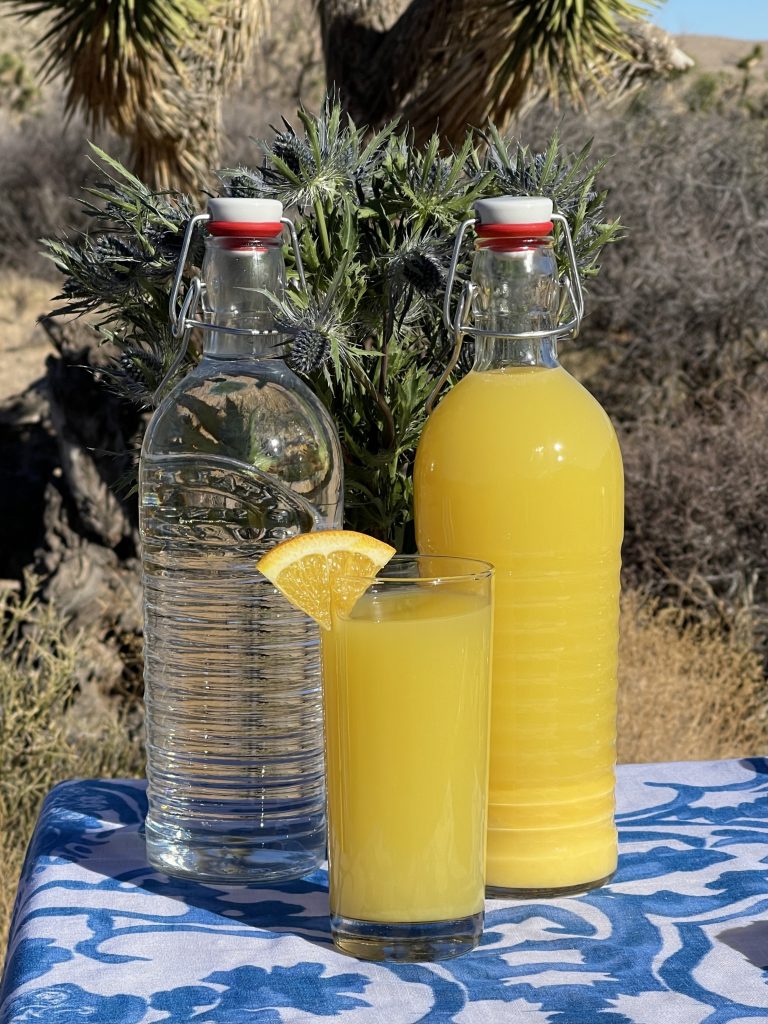 I've found that these days, it's difficult to flip through a magazine or log onto social media without seeing the latest celebrity weight loss story and the extreme diet she used to achieve those impressive results. There are also a myriad of trendy diets circulating through the media at any given time that aim to convince us that limiting certain food groups is the solution to all of our health challenges.
So, who do we listen to? Celebrities? The health and fitness "experts" on social media? The answer is your doctor. At the end of the day, medical professionals are the best source of health and wellness information, rather than the trendy health and fitness gurus we see in the media.
Most importantly, we need to recognize that these are challenging times, so I hope you continue to be kind to yourself and set realistic goals by adopting sustainable habits that support your general well-being. Broken bones from osteoporosis can have a devastating impact.5 Our bones give our bodies shape and support and protect our internal organs – so we must protect our bones, too.6 It's essential that we make a concentrated effort to keep our bones strong and minimize the risk factors of osteoporosis by eating a well-balanced diet rich in calcium and vitamin D.3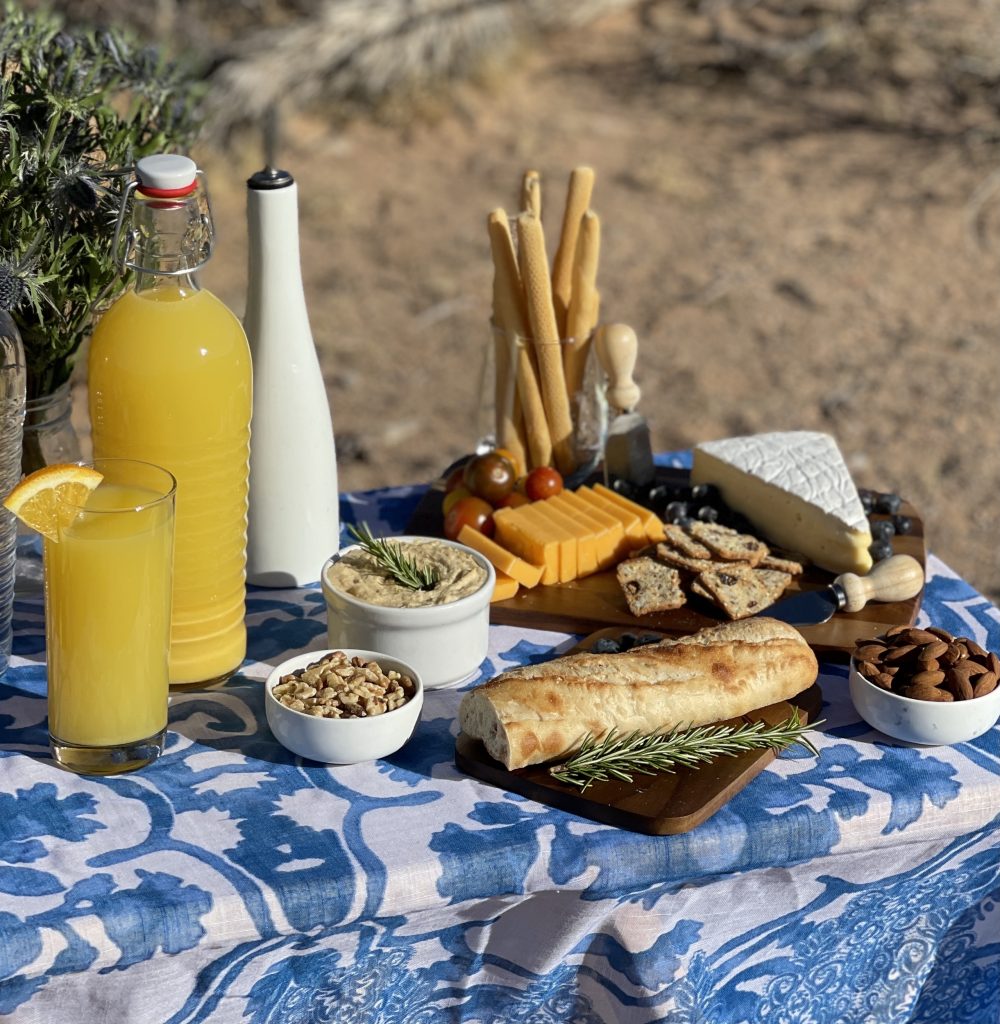 While very few of us have a lot of excess time or energy to food prep right now, here's the good news: it's not complicated or time consuming to choose nutrient-dense foods like dairy, fruits and vegetables that support bone health.3 As a matter of fact, what could be simpler than whipping up a delicious cheese board or a quick tuna niçoise salad? I try to incorporate good-for-your-bones foods such as salmon, tuna, mushrooms, cheese, and Vitamin D-fortified foods like milk and cereal into my daily diet.3 These foods are not only good for my bones, but they also help me maintain a healthy weight. You can find a list of calcium-rich foods here.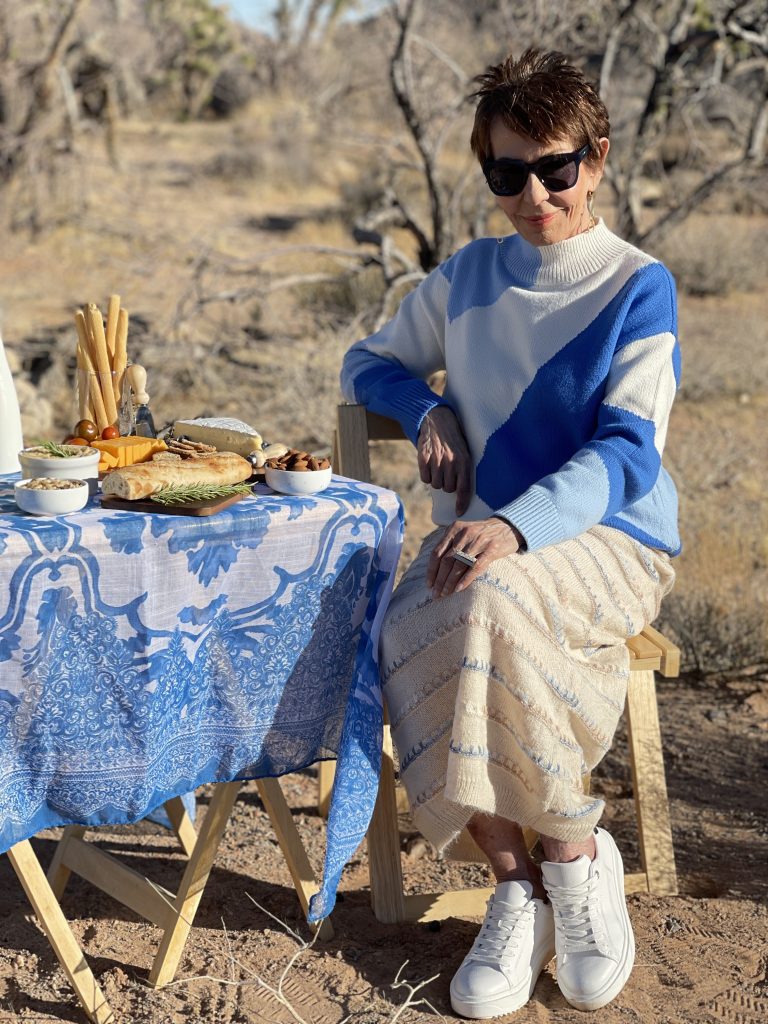 After many years of fad dieting that wrecked my health and may have even contributed to my bone loss, I have finally found a way to eat that keeps my bones strong and also keeps my weight in check. While I still indulge in donuts now and again, I have now stopped the never-ending cycle of extreme dieting that undermined my health and deprived me of essential vitamins and nutrients.
I've previously mentioned that in addition to taking care of my bones with exercise and nutrition, I've been taking Prolia® (denosumab) since 2019. Prolia® is a prescription medicine used to treat osteoporosis in women after menopause who are a high risk for fracture.
Do not take Prolia® if you have low blood calcium; or are pregnant or plan to become pregnant, as Prolia® may harm your unborn baby; or are allergic to denosumab or any ingredients in Prolia®. Please see additional Prolia® Important Safety Information below.
To read more about my osteoporosis journey and experience with Prolia®, click here.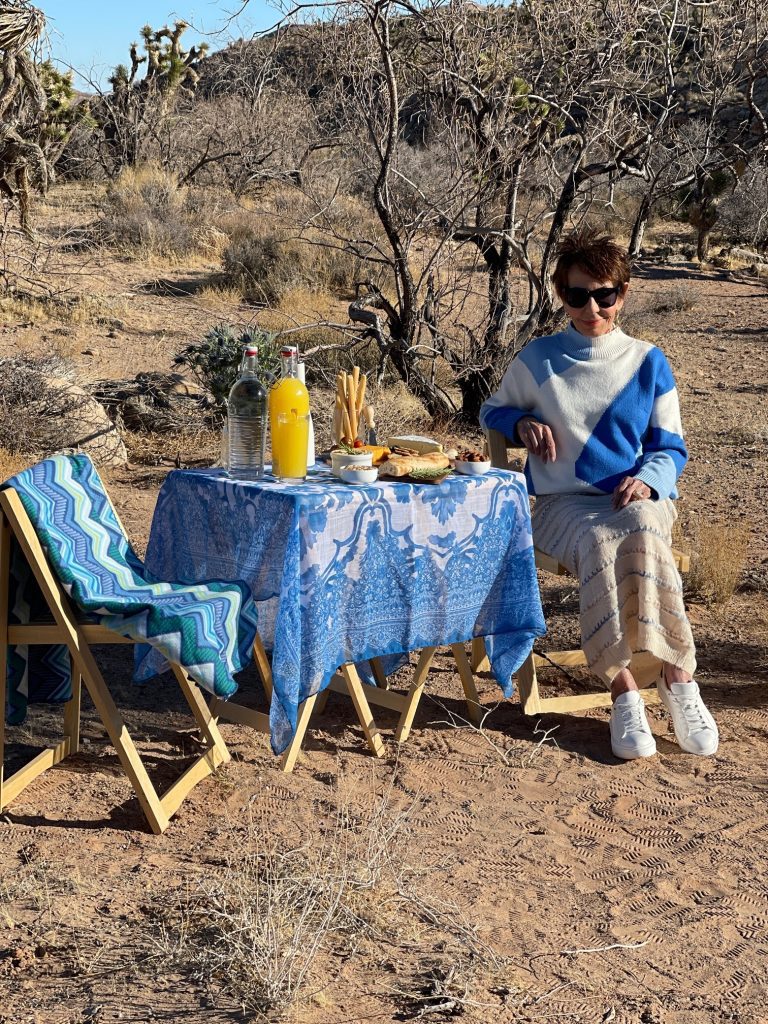 ABOUT PROLIA®
• The medication, Prolia®, also known as denosumab, was discovered and developed by Amgen. Prolia® was approved 10 years ago by the U.S. Food and Drug Administration (FDA) for the treatment of postmenopausal women with osteoporosis at high risk for fracture.7,8
• Prolia® is given as one shot every six months by a healthcare professional, taken along with calcium an vitamin D.7
• Prolia® is proven to reduce the risk of fractures and help strengthen bones in postmenopausal women with osteoporosis.7
For more information go to: prolia.com
PROLIA® INDICATION AND IMPORTANT SAFETY INFORMATION
Indication
Prolia® is a prescription medicine used to treat osteoporosis in women after menopause who are at high risk for fracture or cannot use another osteoporosis medicine or other osteoporosis medicines that did not work well.
Important Safety Information
Do not take Prolia® if you: have low blood calcium; or are pregnant or plan to become pregnant, as Prolia® may harm your unborn baby; or are allergic to denosumab or any ingredients in Prolia®.
What is the most important information I should know about Prolia®?
If you receive Prolia®, you should not receive XGEVA®. Prolia® contains the same medicine as XGEVA® (denosumab).
Prolia® can cause serious side effects:
Serious allergic reactions have happened in people who take Prolia®. Call your doctor or go to your nearest emergency room right away if you have any symptoms of a serious allergic reaction, including low blood pressure (hypotension); trouble breathing; throat tightness; swelling of your face, lips, or tongue; rash; itching; or hives.
Low blood calcium (hypocalcemia). Prolia® may lower the calcium levels in your blood. If you have low blood calcium, it ma y get worse during treatment. Your low blood calcium must be treated before you receive Prolia®.
Take calcium and vitamin D as your doctor tells you to help prevent low blood calcium.
Severe jaw bone problems (osteonecrosis) may occur. Your doctor should examine your mouth before you start Prolia® and may tell you to see your dentist. It is important for you to practice good mouth care during treatment with Prolia®.
Unusual thigh bone fractures. Some people have developed unusual fractures in their thigh bones. Symptoms of a fracture include new or unusual pain in your hip, groin, or thigh.
Increased risk of broken bones, including broken bones in the spine, after stopping, skipping or delaying Prolia®. Talk with your doctor before starting Prolia® treatment. After your treatment with Prolia® is stopped, or if you skip or delay taking a dose, your risk for breaking bones, including bones in your spine, is increased. Your risk for having more than 1 broken bone in your spine is increased if you have already had a broken bone in your spine. Do not stop, skip or delay taking Prolia® without first talking with your doctor. If your Prolia® treatment is stopped, talk to your doctor about other medicine that you can take.
Serious infections in your skin, lower stomach area (abdomen), bladder, or ear may happen. Inflammation of the inner lining of the heart (endocarditis) due to an infection may also happen more often in people who take Prolia®. You may need to go to the hospital for treatment. Prolia® is a medicine that may affect the ability of your body to fight infections. People who have weakened immune systems or take medicines that affect the immune system may have an increased risk of developing serious infections.
Skin problems such as inflammation of your skin (dermatitis), rash, and eczema have been reported. Bone, joint, or muscle pain. Some people who take Prolia® develop severe bone, joint, or muscle pain.
Before taking Prolia®, tell your doctor about all of your medical conditions, including if you:
Take the medicine XGEVA® (denosumab)
Have low blood calcium
Cannot take daily calcium and vitamin D
Had parathyroid or thyroid surgery (glands located in your neck)
Have been told you have trouble absorbing minerals in your stomach or intestines (malabsorption
syndrome)
Have kidney problems or are on kidney dialysis
Are taking medicine that can lower your blood calcium levels
Plan to have dental surgery or teeth removed
Are pregnant or plan to become pregnant
Females who are able to become pregnant:
Your healthcare provider should do a pregnancy test before you start treatment with Prolia®.
You should use an effective method of birth control (contraception) during treatment with
Prolia® and for at least 5 months after your last dose of Prolia®.
Tell your doctor right away if you become pregnant while taking Prolia®.
Are breast-feeding or plan to breast-feed
What are the possible side effects of Prolia®?
It is not known if the use of Prolia® over a long period of time may cause slow healing of broken bones. The most common side effects of Prolia® are back pain, pain in your arms and legs, high cholesterol, muscle pain, and bladder infection.
These are not all the possible side effects of Prolia®. Call your doctor for medical advice about side effects.
You are encouraged to report negative side effects of prescription drugs to the FDA. Visit www.fda.gov/medwatch, or call 1-800-FDA-1088.
Please see accompanying Prolia® full Prescribing Information, including Medication Guide.
REFERENCES:
Camacho PM, Petak SM, Binkley N, et al. American Association Of Clinical Endocrinologists/American College Of Endocrinology Clinical Practice Guidelines For The Diagnosis And Treatment Of Postmenopausal Osteoporosis-2020 Update. Endocr Pract. 2020;26(Suppl 1):1-46.
Cosman F, de Beur SJ, LeBoff MS, et al. Clinician's Guide to Prevention and Treatment of Osteoporosis [published correction appears in Osteoporos Int. 2015 Jul;26(7):2045-7 Osteoporos Int. 2014;25(10):2359-2381.
National Osteoporosis Foundation. Nutrition. https://www.nof.org/patients/treatment/nutrition. Accessed February 19, 2021.
National Osteoporosis Foundation. What is Osteoporosis and What Causes it? https://nof.org/patients/what-is-osteoporosis. Accessed February 19, 2021.
National Osteoporosis Foundation. General Facts. https://www.nof.org/preventing-fractures/general-facts/. Accessed February 22, 2021.
National Osteoporosis Foundation. Overall Health. https://www.nof.org/patients/treatment/overall-health/. Accessed February 22, 2021.
Amgen. Prolia® (denosumab) prescribing information, Amgen. pi.amgen.com. Accessed March 10,2021.
Amgen Prolia® FDA Approval Letter. June 2010.