AGELESS FASHION

The notion that women need to dress in an "age appropriate" way has always seemed utterly absurd to me. Did you ever wonder where this concept comes from? I'd love to know. Is there some sort of secret committee that gets together every few years to decide what women over 40 can, and cannot wear?
I don't particularly like the idea that our membership cards to the "fashionista club" expire when we hit a certain age. Women don't have a "sell by" date, and it really rubs me the wrong way when the media treats us as if we do. So….let's talk fashion. Should older women be conscious of their age when deciding what styles to wear? In my opinion, no they shouldn't. Age has very little to do with personal style. Who cares what the fashion police think? What really matters is what you think about what you wear. Does the piece of clothing flatter your figure and your coloring? Does it reflect your personality and make you feel pretty and powerful when you wear it? If the answer is yes, then it's appropriate for you.
I borrowed this dress and motorcycle jacket from daughter's closet. Even though there is 32 years between us, we often share clothes, and a lot of what she owns could be worn by her millennial friends. Fashion is about expressing your individuality, so don't let your inner critic tell you that you are too old to wear a style if you truly love it. Clothing can be worn a million different ways, so there's always a way to style a piece to make it work for you regardless of how old you are. The rules are changing, and the days when a twenty-something at Vogue had the power to dictate what we wear and how we wear it, are officially over. Long live ageless fashion!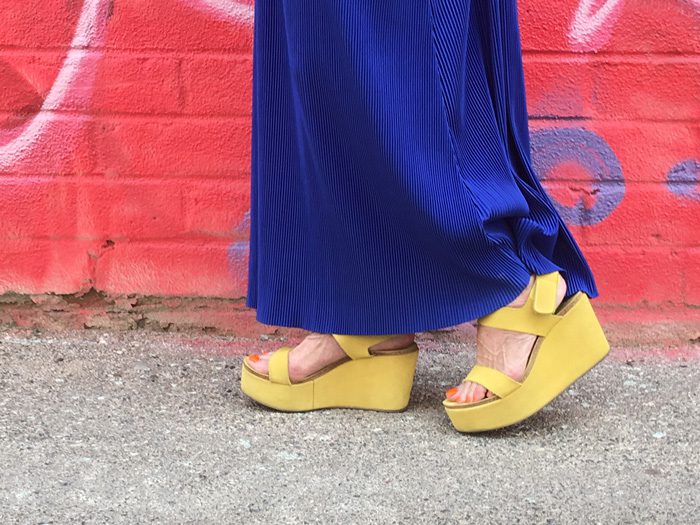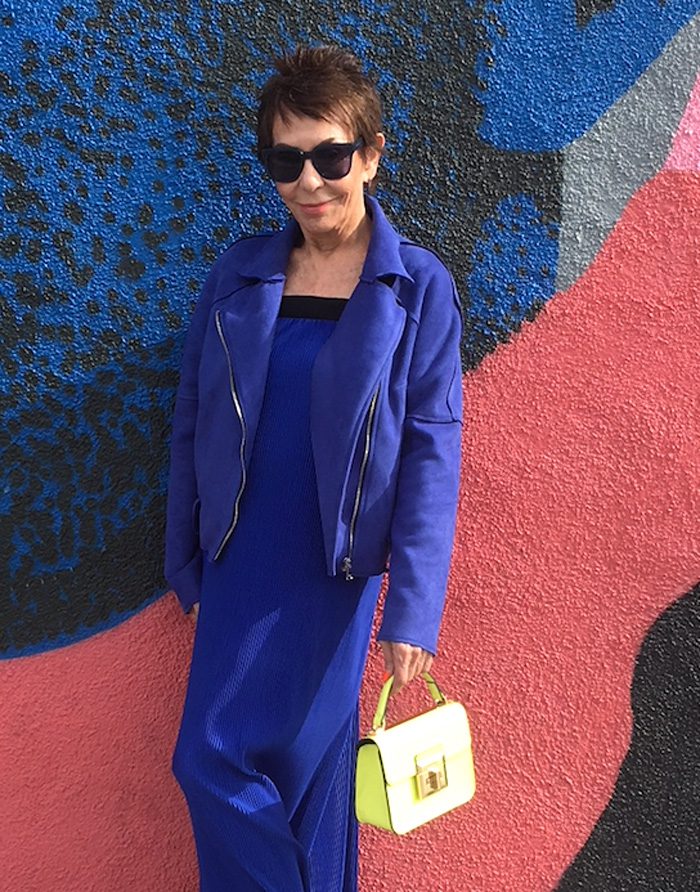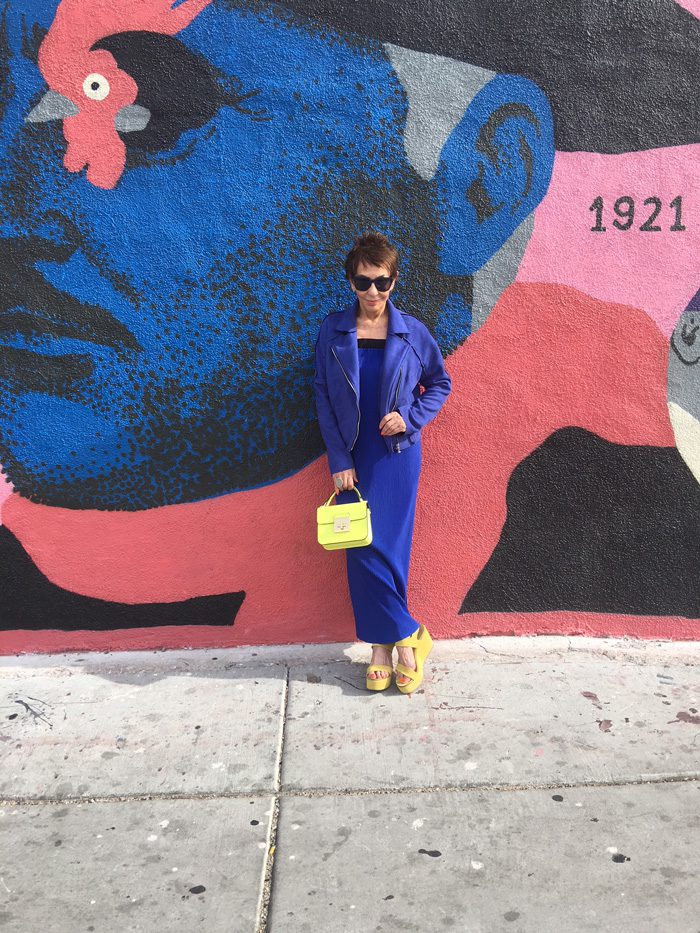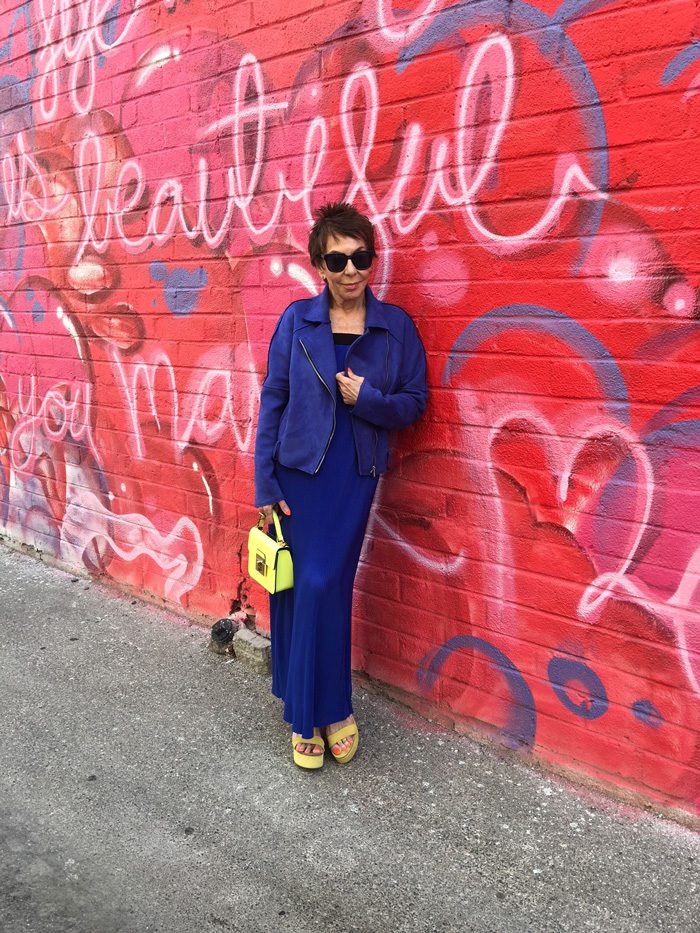 Dress by H&M
Jacket by H&M
Shoes by Pedro Garcia
Bag by Aldo