STEVE MADDEN STYLE CRUSH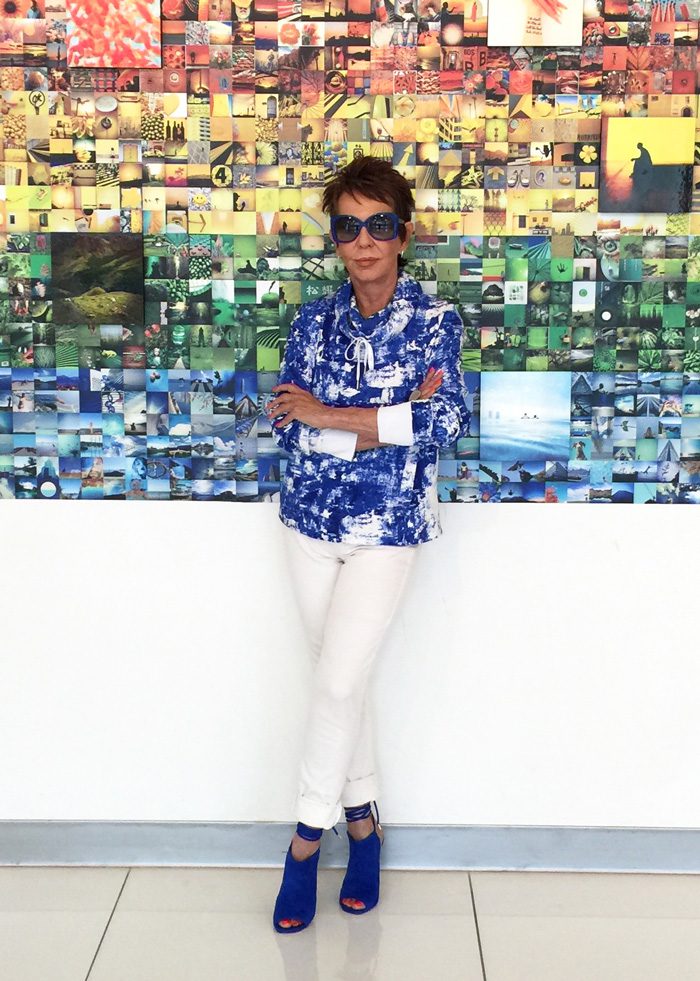 Dorrie Jacobson is a firecracker at 80. Under the moniker Senior Style Bible, the fashion blogger is invested in changing the perception of "age appropriate." Based in Las Vegas, her flashy past and style mirrors the Entertainment Capital of the World.
After intensely Insta-stalking, we flew out to Las Vegas and sat down to get to know Senior Style Bible. Watch below to learn how she's turning heads at 80, what she learned from being a Playboy bunny and how she feels about dressing "age appropriate."
We discovered Dorrie through her bold and colorful outfit posts on Instagram, and as we kept digging into her addicting feed, her story demanded our attention. Not only was she one of the original Playboy bunnies at the Chicago club, Dorrie was the first Miss Polaroid for the camera company.
Name:
Dorrie Jacobson
Age: 80
Blog: Senior Style Bible
How would you describe your style? Whatever the opposite of "Granny Chic" is…
Favorite decade? The '50s, because that was the era of Frank Sinatra and The Rat Pack. Now those guys really knew how to have a good time…and so did I!
Eternal style muse? Audrey Hepburn. She epitomizes timeless elegance and style.
Favorite item in your closet? My lucky red leather jacket that I bought way back in the '90s.
Favorite people-watching spot? Anywhere on the Las Vegas strip. I see fashion statements that defy description.
Go-to outfit? Skinny jeans and a cashmere tank top, worn with a cropped leather jacket and boots.
What do you look for in footwear? I love statement shoes. I usually dress from the shoe up…so my footwear really needs to turn heads. At 80, I still wear high heels almost every day, because they're my trademark. People probably wouldn't recognize me without them.
Celebrity crush? Sean Connery. I don't think the other 007s really compare.
Who's on your playlist right now? Frank Sinatra
Best place to find inspiration? Ari Seth Cohen's "Advanced Style" blog. He's the reason that "Old is the New Black."
Who do you stalk on Instagram? My favorite style blogger is Sara Jane Adams (@saramaijewels) and my guilty pleasure is Baddie Winkle. She is something else!
Number one style rule to live by? Forget about being "age appropriate." Defy the rules….No one should dictate your style to you. It's a means of self-expression. Make it your own.
hat's your vice? I'm a shoe addict. I converted a large closet in my home into a storage area just for my shoes. Now that it's full, I think I probably need to move somewhere with a bit more closet space.
Drink of choice? Wine, definitely wine.
Future plans for Senior Style Bible? We're in the process of shooting videos for our new YouTube channel and we're also writing a book on style tips for mature fashionistas.