MANAGING OSTEOPOROSIS DURING A PANDEMIC: GET THE CARE YOU NEED FOR YOUR BONES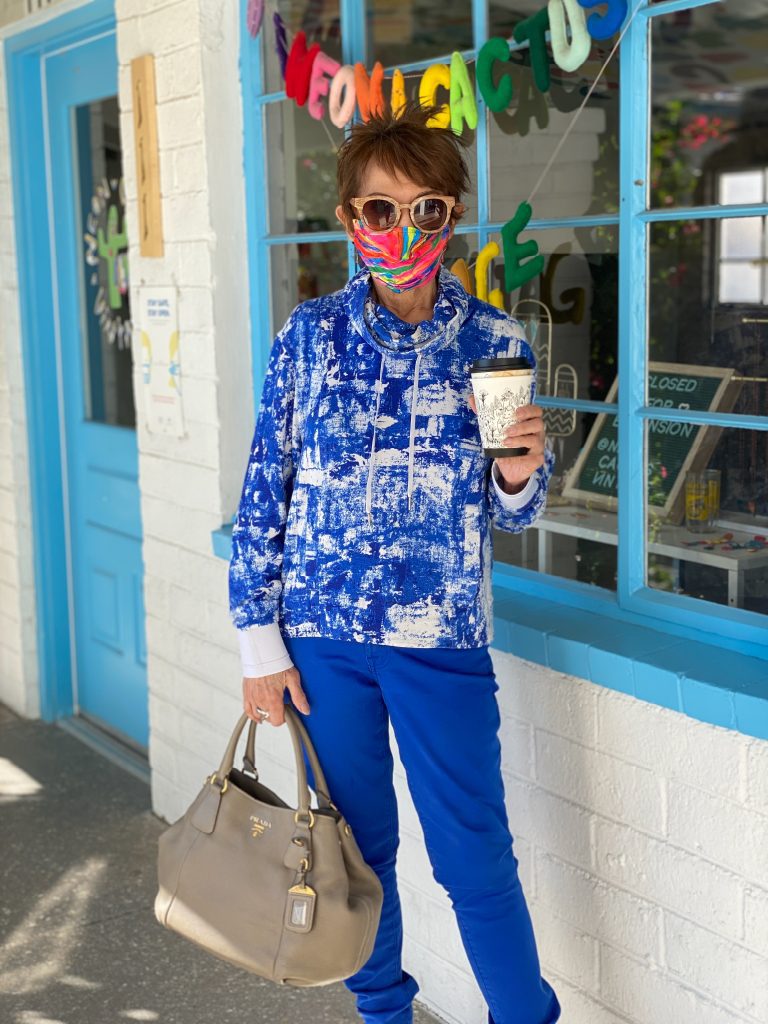 This post is part of a paid collaboration between myself and Amgen. The content reflects my own personal opinions.
My approach to my health and wellness has always been a proactive one. While so much emphasis is usually placed on the way we look on the outside, I have always been more obsessed with the way I feel. Do I feel well? Am I treating my body with the respect that it deserves? Because no matter how health conscious we may be, we are all guilty of neglecting ourselves, especially when life becomes hectic and stressful. Women are often juggling a hundred and one different responsibilities at the same time, so often our health ends up taking a back seat to everything else. We are the caretakers that often fail to take care of ourselves.
In the midst of this global pandemic, the world seems like it has turned upside down, and as a result, our daily routines have probably changed a lot. For most of us, it's a real challenge to stay motivated when our stress levels may be higher than usual. Eating well and exercising might be the last things on our minds. I know, I hear you and I am right there with you. However, I cannot emphasize enough how important self-care is in times of crisis.
While it may seem counterintuitive, the last thing you need right now is to let any chronic diseases or issues go untreated. An example for me is osteoporosis. I was diagnosed with the disease 38 years ago and have made it a point to work with my doctor on managing my condition in order to prevent the disease from negatively impacting my life.
Our bones support us, protect our organs, and allow us to move, but when they become weak, they are more likely to break.1,2 Osteoporosis is often called a silent disease because you can't feel bones weakening.2 Some people don't even know they have this disease until after they break a bone.2 Breaking a bone is not something we tend to think about when we are stuck indoors, but the reality is that falls resulting in broken bones can still happen inside the home.3 From 2000-2011, hospitalization due to osteoporotic fractures affected more women age 55 years and older in the US than heart attacks, strokes or breast cancer.4 I have only had to go to the hospital once in my life, for the birth of my daughter, and I don't want a fall to bring me there a second time.
Right now, many older women who are social distancing may be hesitant to keep their regularly scheduled doctor's appointments, or visit their doctor's office, due to health and safety concerns. But it is so important to continue managing chronic diseases like osteoporosis. Osteoporosis is more prevalent in older women,5 who happen to also be in the same age group that according to the CDC seem to be at higher risk for developing more serious complications due to COVID-19. I get it. I have limited my time out in public spaces since the pandemic began, yet I knew it was really important to continue my osteoporosis treatment and see my doctor for my bi-annual Prolia® (denosumab) injection, which is a prescription medicine used to treat osteoporosis in women after menopause who are at high risk for fracture. As my doctor has told me, Prolia® only works while I'm taking it. And if my Prolia® is stopped, skipped, or delayed, my risk for breaking bones, including bones in my spine, is actually increased. Do not stop, skip or delay taking Prolia® without first talking with your doctor.
Please see additional Prolia® Important Safety Information below.

I knew it was really important and something that I needed to do in order to keep my osteoporosis under control, but I had concerns about being in a public space during the pandemic. After much consideration, I called my doctor to discuss my concerns, which included being in a crowded waiting room and confined or small spaces with people outside of my household. We came up with a plan that I felt comfortable with. They kindly arranged for me to be seen at another location that had access to their offices on the first floor and arranged for me to wait in my car until I received a text that the doctor was ready to see me. We also talked through their protocols for wearing a mask, taking temperatures, and using hand sanitation at the doctor's office.
When it was time for my appointment, I was met at the front door of the medical facility by a staff member who escorted me into a separate waiting area within my doctor's office where I was able to wait alone, thereby avoiding any interaction with the other patients. That alone relieved a lot of my anxiety. A few minutes later I was escorted into the examination room, where my doctor promptly gave me the injection. From beginning to the end, my appointment only took 15 minutes.
My doctors have been incredibly supportive about accommodating my needs and patiently addressing my concerns so that my visits are well planned out, with minimal interaction with others. Their support has alleviated my fears and has inspired me to share my experience with other women. Now, more than ever, don't let fear prevent you from taking steps to treat your chronic diseases. Hopefully, my experience can help inspire you to discuss a plan with your doctor to enable you to continue to get the care you need.
While social distancing will be approached differently depending on where you live and what your individual circumstances are, I would like to encourage you to find a way to stay connected to your healthcare providers. Aging well begins with a commitment to self-care. So please take care and stay safe!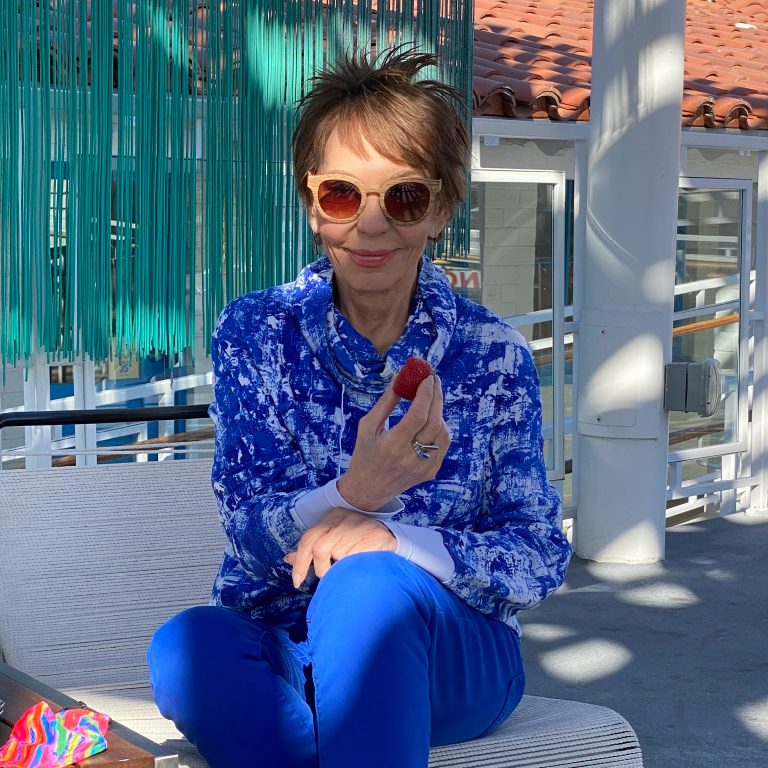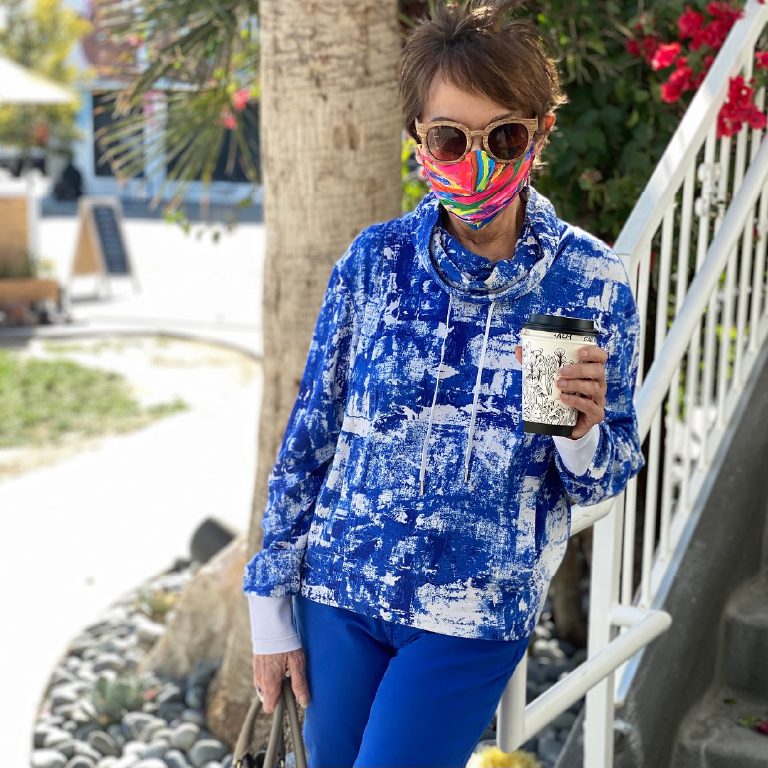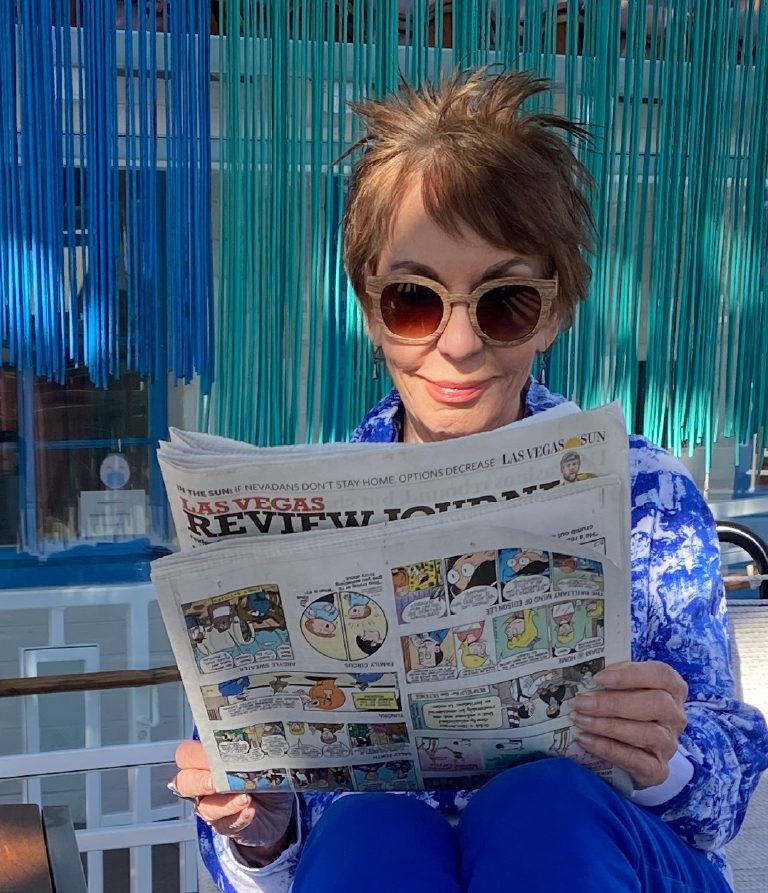 ABOUT PROLIA®
The medication, Prolia®, also known as denosumab, was discovered and developed by Amgen. Prolia® was approved 10 years ago by the U.S. Food and Drug Administration (FDA) for the treatment of postmenopausal women with osteoporosis at high risk for fracture.6,7
Prolia® is given as one shot every six months by a healthcare professional, taken along with calcium and vitamin D.6
Prolia® is proven to reduce the risk of fractures and help strengthen bones in postmenopausal women with osteoporosis.6
For more information go to prolia.com

PROLIA® INDICATION AND IMPORTANT SAFETY INFORMATION
Indication
Prolia® is a prescription medicine used to treat osteoporosis in women after menopause who are at high risk for fracture or cannot use another osteoporosis medicine or other osteoporosis medicines that did not work well.

Important Safety Information
Do not take Prolia® if you: have low blood calcium; or are pregnant or plan to become pregnant, as Prolia® may harm your unborn baby; or are allergic to denosumab or any ingredients in Prolia®.
What is the most important information I should know about Prolia®?
If you receive Prolia®, you should not receive XGEVA®. Prolia® contains the same medicine as XGEVA® (denosumab).
Prolia® can cause serious side effects:
Serious allergic reactions have happened in people who take Prolia®. Call your doctor or go to your nearest emergency room right away if you have any symptoms of a serious allergic reaction, including low blood pressure (hypotension); trouble breathing; throat tightness; swelling of your face, lips, or tongue; rash; itching; or hives.
Low blood calcium (hypocalcemia). Prolia® may lower the calcium levels in your blood. If you have low blood calcium, it may get worse during treatment. Your low blood calcium must be treated before you receive Prolia®.
Take calcium and vitamin D as your doctor tells you to help prevent low blood calcium.
Severe jaw bone problems (osteonecrosis) may occur. Your doctor should examine your mouth before you start Prolia® and may tell you to see your dentist. It is important for you to practice good mouth care during treatment with Prolia®.
Unusual thigh bone fractures. Some people have developed unusual fractures in their thigh bones. Symptoms of a fracture include new or unusual pain in your hip, groin, or thigh.
Increased risk of broken bones, including broken bones in the spine, after stopping, skipping or delaying Prolia®. Talk with your doctor before starting Prolia® treatment. After your treatment with Prolia® is stopped, or if you skip or delay taking a dose, your risk for breaking bones, including bones in your spine, is increased. Your risk for having more than 1 broken bone in your spine is increased if you have already had a broken bone in your spine. Do not stop, skip or delay taking Prolia® without first talking with your doctor. If your Prolia® treatment is stopped, talk to your doctor about other medicine that you can take.
Serious infections in your skin, lower stomach area (abdomen), bladder, or ear may happen. Inflammation of the inner lining of the heart (endocarditis) due to an infection may also happen more often in people who take Prolia®. You may need to go to the hospital for treatment.
Prolia® is a medicine that may affect the ability of your body to fight infections. People who have weakened immune systems or take medicines that affect the immune system may have an increased risk of developing serious infections.

Skin problems such as inflammation of your skin (dermatitis), rash, and eczema have been reported.

Bone, joint, or muscle pain. Some people who take Prolia® develop severe bone, joint, or muscle pain.
Before taking Prolia®, tell your doctor about all of your medical conditions, including if you:
Take the medicine XGEVA® (denosumab)
Have low blood calcium
Cannot take daily calcium and vitamin D
Had parathyroid or thyroid surgery (glands located in your neck)
Have been told you have trouble absorbing minerals in your stomach or intestines (malabsorption syndrome)
Have kidney problems or are on kidney dialysis
Are taking medicine that can lower your blood calcium levels
Plan to have dental surgery or teeth removed
Are pregnant or plan to become pregnant
Females who are able to become pregnant:
Your healthcare provider should do a pregnancy test before you start treatment with Prolia®.
You should use an effective method of birth control (contraception) during treatment with Prolia® and for at least 5 months after your last dose of Prolia®.
Tell your doctor right away if you become pregnant while taking Prolia®.
Are breast-feeding or plan to breast-feed
What are the possible side effects of Prolia®?
It is not known if the use of Prolia® over a long period of time may cause slow healing of broken bones. The most common side effects of Prolia® are back pain, pain in your arms and legs, high cholesterol, muscle pain, and bladder infection.
These are not all the possible side effects of Prolia®. Call your doctor for medical advice about side effects.
You are encouraged to report negative side effects of prescription drugs to the FDA. Visit www.fda.gov/medwatch, or call 1-800-FDA-1088.

Please see accompanying Prolia® full Prescribing Information, including Medication Guide.

References:
National Institutes of Health. Bone Health for Life: Health Information Basics for You and Your Family. https://www.bones.nih.gov/health-info/bone/bone-health/bone-health-life-health-information-basics-you-and-your-family. Accessed December 16, 2020
National Osteoporosis Foundation. What is Osteoporosis and What Causes It? https://nof.org/patients/what-is-osteoporosis. Accessed November 23, 2020.
World Health Organization. A Global Report on Falls Prevention Epidemiology of Falls. https://www.who.int/ageing/projects/1.Epidemiology%20of%20falls%20in%20older%20age.pdf. Accessed November 23, 2020.
Singer A, Exuzides A, Spangler L, et al. Burden of illness for osteoporotic fractures compared with other serious diseases among postmenopausal women in the United States. Mayo Clin Proc. 2015;90(1):53-62
National Osteoporosis Foundation. What Women Need to Know. https://www.nof.org/preventing-fractures/general-facts/what-women-need-to-know/. Accessed November 23, 2020.
Amgen. Prolia® (denosumab) prescribing information, Amgen.
Amgen Prolia® FDA Approval Letter. June 2010.