ANTI-AGING YOUR BROWS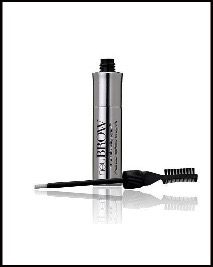 Don't underestimate the anti-aging power of full, well groomed eyebrows.
As we age, our brows tend to thin, along with our eyelashes and hair, although with today's technology, there are wonderful products on the market that can reverse eyebrow and eyelash loss. As a teenager, I over plucked my brows and they never grew back.  For the past sixty plus years I penciled in my eyebrows every day to fill in the bare spots and create the look of a full arched brow, although I never truly achieved the perfect brow, until recently that is.
Last year I began using Neu Brow enhancing serum. The serum comes in a tube with a small brush. Brush it on morning and evening and within about a month, new eyebrow growth begins to appear.
Once your brows have thickened, it's important to let a professional, preferably at a brow salon, assist in shaping them. I go to Anastasia in Los Angeles, where eyebrows are shaped, trimmed and tinted according to each individual's needs, and the results are astounding.
I also swear by their brow products. I use Anastasia's  Brow Wiz a very thin brow crayon pencil and tinted brow gel which not only tames unruly brows but also colors those occasional grey brow hairs.
Neu Brow and Anastasia products are both available at Nordstrom's.