A GREAT FOUNDATION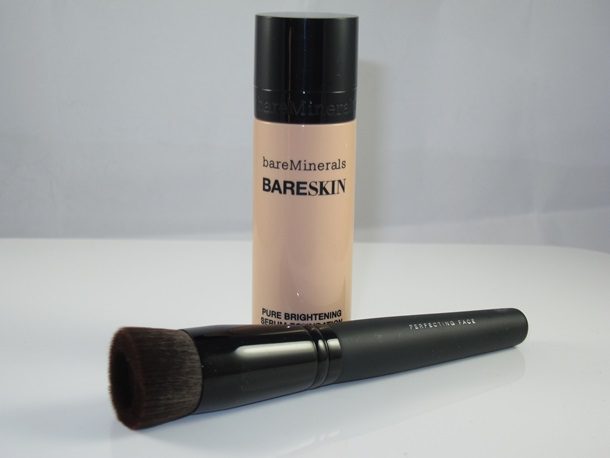 I have been using BareMinerals' Powder Mineral Makeup for years and have been very pleased with the results, so when I heard that they were coming out with a new liquid makeup, I was the first in line at the BareMinerals store for the launch of Bareskin.
I admit that I am a product junkie, but I'm also a skeptic when it comes to the claims promised by cosmetic companies, so I requested a demonstration.
After applying a BareMinerals Brightening Primer to my face, and testing for the best match from 28 shades of liquid makeup, two tiny drops were placed on a special brush applicator and applied in a circular motion all over my face. The look was completed by adding a bit of blush and a final dusting of their Illuminating Mineral Veil.
I prefer my face to have bit of a glow, as well as a polished look, and was really impressed with the result. The coverage was great, yet it had the look and feel of wearing no makeup at all, just great natural skin.